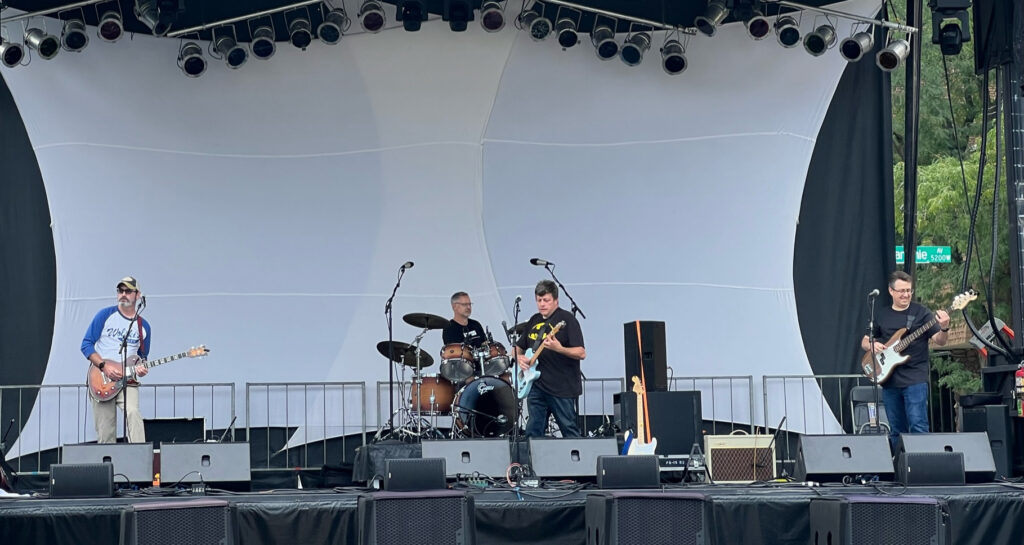 Originally formed in the 1990's, the latest iteration of The Long Goodbye has been playing and recording in the Chicagoland area since 2019. Shows include an eclectic mix of covers and Long Goodbye originals, including those on our first EP, The Long Goodbye.
The band's rock lineup includes drums, two electric guitars, and bass, with all four musicians providing vocals and harmonies. For special occasions, the band has also delighted fans with an "unplugged" lineup featuring violin, mandolin, and acoustic guitar.
In the 1990s Caleb played with The Long Goodbye. In the 2000s he played with The New Hi Lo, and in the 2010s he played with himself. So now he's pleased as punch to be in The Long Goodbye once again!

P.S. Caleb loves the monkey's uncle and the monkey's uncle's ape for Caleb.
---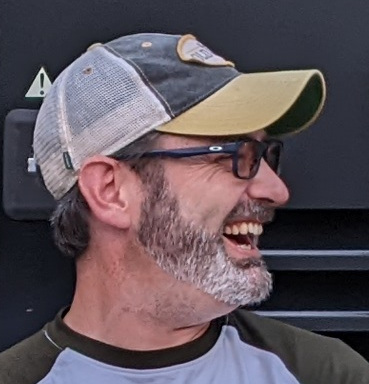 Dan joined The Long Goodbye in 1998, when they were in need of a new guitarist. After a string of successful shows over the next couple years, the band took a hiatus when the bass player suggested they cover Godsmack, or Candlebox, or some other such bullshit. The hiatus lasted far longer than expected.

Over those 20 years, Dan tortured his family by playing the same 5 Long Goodbye songs every time he picked up the guitar. Dan is into woodworking, parenting, being married, and passing the time at his day job until he can retire to focus full-time on the exquisite temptress that is The Long Goodbye.
---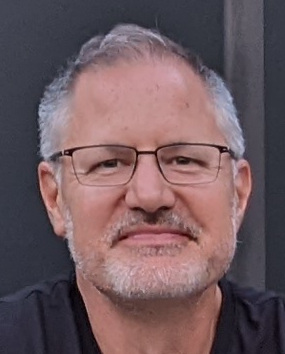 Scientists cannot agree which came first: Brent Cardillo or the first drum. Either way, Brent has been playing a long time. His Chicagoland bands include The Lesser Scene, The Kedvales, and Skycap. When he's not drumming, he can be found designing stuff, riding his bike, or losing at poker. Ask him about the time he opened for GG Allin.
---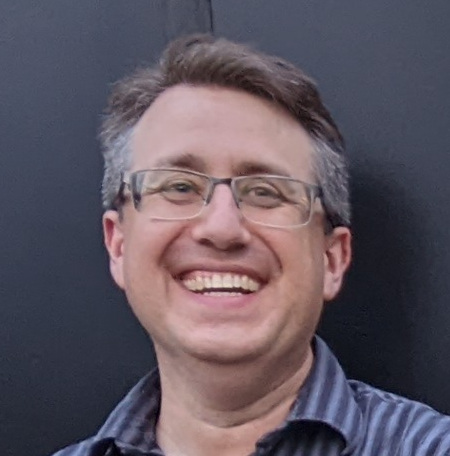 Dan discovered later in life the joy of playing bass in a rock band and highly recommends it if you have the opportunity. Before The Long Goodbye, he was in a band called Harif (spicy!) and the Forza and Streichvergnugen string quartets.
When he turns 50, he's probably going to get a banjo. Fair warning.